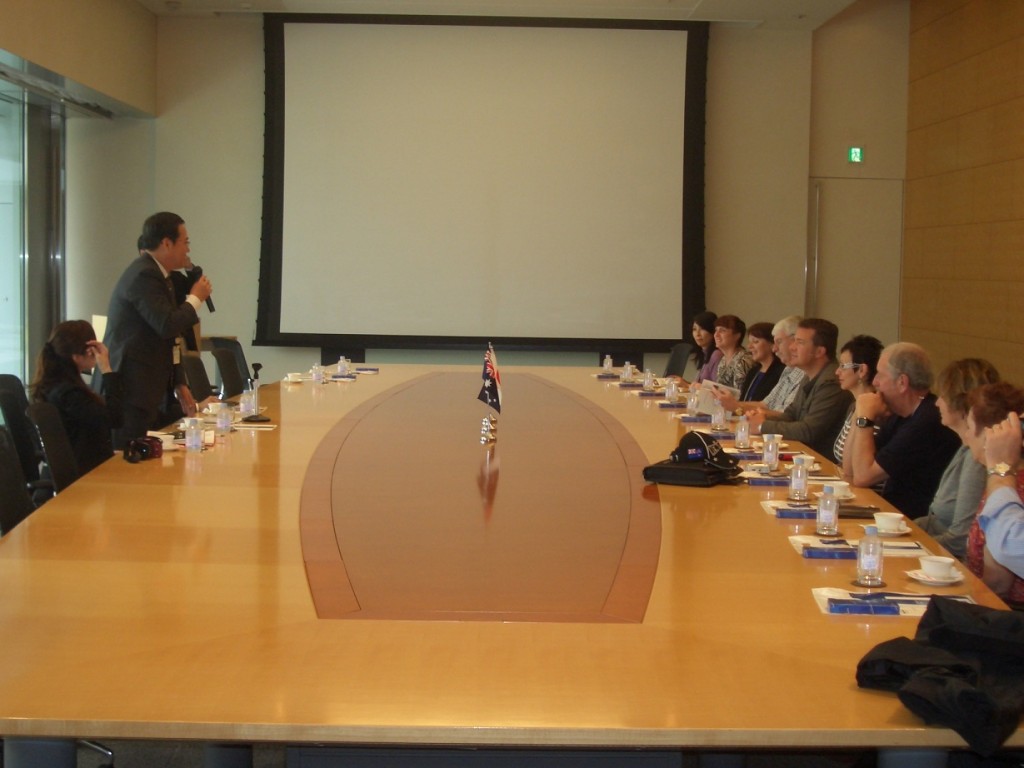 The Local Government Exchange & Cooperation Seminar is a study tour that provides senior executives from government and peak organizations in the Oceania with the opportunity to meet with Japanese public officials, to study Japanese public administration first-hand, and to exchange ideas and expertise with local staff and fellow participants.
Over the course, participants attend lectures, take part in workshops, and visit local government offices, where they receive extensive exposure to the workings of Japanese government. An additional and equally important part of the program is the home-stay with a local family, which immerses each visitor in the daily life and culture of Japan.
The 7 CLAIR offices located all over the globe are currently expanding such activities and will offer a wider range of services to accommodate the requests of individual local governments and facilitate their economic activities abroad.
See more information about the Local Government Exchange & Cooperation Seminar.
Applications are now open!
2017 Local Government Exchange and Cooperation Seminar in Japan
We are offering eligible participants the opportunity to visit Japan
We are offering eligible participants the opportunity to visit Japan. In order to promote a better understanding of Japanese local governments and culture, the Local Government Exchange and Cooperation Seminar aims to bring together people from Japan, Australia and New Zealand who are working at local governments and related organisations by exchanging information regarding current issues of local governments.Here are the details on this programme's purpose and Higashine City, which is this year's host local government.
Seminar details:
2017 Local Government Exchange and Cooperation Seminar includes:
Seminars on Japanese Local Government in Tokyo (4 nights) and this year's host Higashine city (5 nights)
Tour of national/local government facilities and cultural sites
Homestay with Japanese families
Feedback/discussion
Eligible Participants:
Applicants must be local government executives or executives involved in the promotion of international exchange and cooperation in their local areas.
In addition, applicants from national organisations, research institutes, or other related organisations may be eligible to participate, providing their backgrounds are related to the theme of the Seminar.
Up to 5 participants will be accepted from Australia and New Zealand.
Schedule:  The seminar will be held from Monday 12 to Wednesday 21 February 2018
Seminar Theme:
① Town planning and personal development through child care measures and education geared towards population growth.
② Efforts by regional cities to encourage more international tourists to visit by making full use of local resources.
Expenses:
Expenses incurred for the Seminar registration and materials will be borne by CLAIR.
Any expenses prior to arrival in Japan and after departing from Japan shall be borne by participants
Expenses incurred during the Seminar period in Japan will be borne by CLAIR.
Application:
To apply, please fill in the Form and send it to mailbox@jlgc.org.au by Friday 13 October 2017.
For more details of the seminar, please refer to the Outline.
Please note that there is a limit to the number of participants (5), the outcome of your application will be made available to you by the middle of November 2017.
If you have any questions about the Seminar, please feel free to contact us at mailbox@jlgc.org.au or on 02 9241 5033. We look forward to your application.
About the host local government Higashine City:
-Overview of Higashine City-
Higashine city is located in Yamagata prefecture which is in the northeast of Japan (also known as the Tohoku region). Its population is 47,622 (as of 1 July 2017) and has an area of 206.94 km².
It is located in the Murayama basin, in the middle of Yamagata prefecture, with Sendai city in the east and Yamagata city and Tendou city in the south. The area is also renowned for its beautiful nature, relaxing hot springs, and thanks to its convenient location and transport infrastructure, it is strong in a number of different industries including agriculture and manufacturing.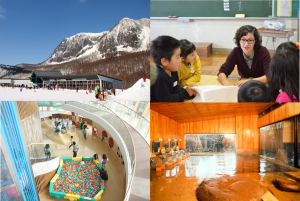 -Surrounding sites and attractions-
■The importance of water in the local food culture
Yakifu is a traditional Japanese food made from gluten extracted from wheat flour, which is then grilled and dried. The local yakifu is made using the region's delicious crystal clear water and the recipe has been perfected over the years (ever since the Edo Period; 1603-1867) by the local manufacturers. Learn more about the local food culture while enjoying freshly grilled yakifu!
■Sake brewery (Rokkasen)
The name of our sake, Rokkasen, is inspired by the six immortals of Japanese poetry of the mid-9th century. Our goal was to brew a sake that flows as smoothly as the lines written by these Japanese poetry masters. We invite you to enjoy the elegant and refined taste of Rokkasen!
■Mogami River Boat Tour
Leave all your troubles behind as you embark on a leisurely boat ride down the Mogami River. The surrounding scenery will take your breath away and the views can be enjoyed all year round. To top it all off, the boatman will serenade you and your group with traditional songs popular amongst the locals.
     Past seminars:
       2016
Date: 12 February –  22 February 2017
Host organization: Masuda City
Theme:  

        ■Inviting Foreign tourist for a small provincial city
■Promoting wide-range cooperation with adjacent cities for tourism
       2015
Date: 1 November –  11 November 2015
Host organization: Yamato Takada City
Theme:  

Meaning of Sister City Exchange
Harmonise Town Planning and Heritage Conservation
       2015 Local Government Exchange and Co-operation Seminar

         2014
Date: 16 November – 26 November 2014
Host organization: Sakaide City
Theme:  
Making the Best use of Regional Characteristics
         2014 Local Government Exchange and Cooperation Seminar
Date: 2 February – 12 February 2014
Host organization: Aomori prefecture
Theme:
Promoting winter tourism and educational tours making the best use of local resources
 2013 Local Government Exchange and Cooperation Seminar
2012
Date: 28 October – 7 November
Host organization: Aichi prefecture
Theme:
1. Using art, culture, and tourism to enhance Aichi prefecture
**International Art Festival — "Aichi Triennale"**
2. "Eco mobility life": a campaign which encourages prefectural residents to rethink relying on just their car as a means of transportation in every day life
2011
Date: 6 November – 16 November
Host organization: Okayama prefecture

Theme:
Community revitalization and development through citizens' involvement and initiatives
2010
Date:  7 November – 17 November
Host organization: Okayama prefecture
Theme:
1. Making an environmentally friendly city
2. Approach to community welfare services, especially those for the elderly
[print-me]