As part of our efforts to assist Japanese local governments with their internationalisation activities, we engage in a raft of support activities ranging from planning/logistics to tangible on-the-ground assistance.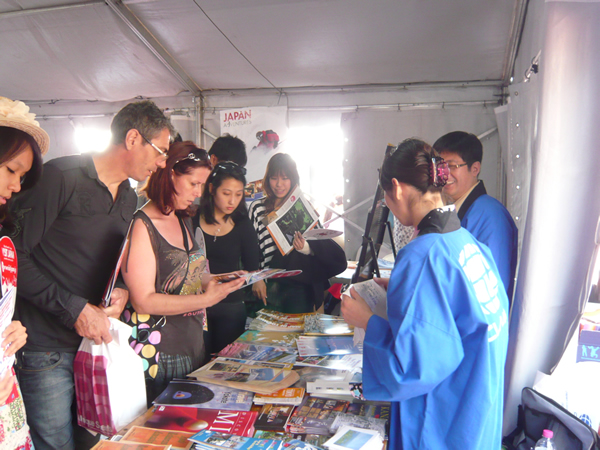 Outline of main support activities
Support for Japanese local government activities in Australia and New Zealand
Preliminary arrangements / exhibitions for regional tourism promotion and local product promotion.
Information gathering and research for local product expansion plans in the Australian and New Zealand market.
Research on Australian and New Zealand best practice policies related to regional development and promotion.
Participation and assistance with Sister City Exchange events such as jubilee celebrations, national and international conferences.
Examples of CLAIR Sydney's support services in 2012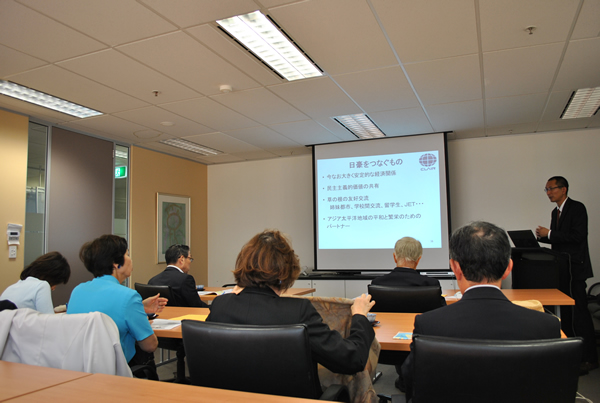 Tokyo Metropolitan Government (Carbon pricing research)
Nagoya City Elementary School (Education system research)
Taito Ward, Tokyo (Sister City exchange support)
Ota City, Gunma (Sister City research).
Toyama Prefecture (Interpreting support service for tourism promotion)
Nagoya City (Sister City exchange support).
Nagoya City High School (Exchange student support).
Wakayama Prefecture (Economic exchange support).
Ide, Kyoto (Sister Schools support).
Hiroshima University (Education system research).
Okinawa Prefecture (Prefectural Assembly member visit logistics).
[print-me]