Snow Monkey Town seeks Koala Sister City!
Yamanouchi Town in Nagano Prefecture, home of the famous snow monkeys, is looking for an Australian local government area able to engage in international exchange activities, based on the themes of "Koalas and Snow Monkeys" and/or "skiing".
For more information, please refer to the links below:
http://www.clair.or.jp/e/exchange/shimai/kibou.html#yamanouchi
http://www.town.yamanouchi.nagano.jp/
If you are interested in Yamanouchi Town, please contact CLAIR. We will be the bridge for your first contact.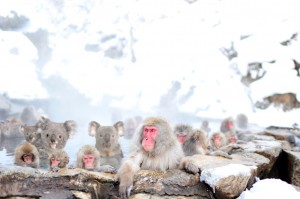 [print-me]